Welcome to the association "Verein für Qualitätsmanagement
in der Fahrzeugüberwachung" (QM e.V.)
Founded on the initiative of nearly all PTI companies in Germany, this association has the aim to determine and evaluate the quality of legal vehicle inspections with unique measuring methods and criteria.
The quality of vehicle inspections must be free of competitive influences and must realise the society's claim for ecological and safe mobility.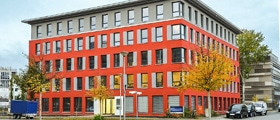 The association is situated in Berlin. It coordinates and controls common activities of his members within the quality action plan.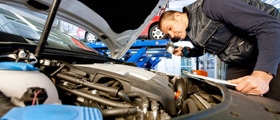 The main tasks of QM e.V. are to create and to optimize the methods of unannounced follow-up checks.
 After the general situation has improved somewhat and restrictions are gradually being relaxed, the temporary waiver of UN audits decided in March 2020 in connection with the Corona Pandemic has been revoked. In the UN activities, all those involved are required to...
Due to the existing situation in connection with the Corona Pandemic, the members of the QM Association have expressed their support for a temporary waiver by the UN.
The new issue of the QM-Journal informs about the association´s efforts to prepare for the next years and to face new challenges. Therefore association is being in direct exchange with its members and the supervisory authorities.